FEARLESS 65mm
SUPERFILM CAMERA
1930
Ralph Gordon Fear was a busy guy in the late twenties and early thirties. He devised a number of innovative cameras and wide screen systems that didn't get too far off the ground at that time, but they would see a flurry of activity a quarter of a century later.

Pictured here are a few photos of his Superfilm 65mm camera introduced in 1930. This remarkable machine was capable of being quickly adapted to 35mm film and could be specially ordered to use 70mm, 62mm, 56mm, or any of a number of the experimental wide gauge films that cropped up in 1930.
Three views of the Fearless Superfilm Camera. Left, shown with a hand crank, which must have been unusual in 1930. Center, the camera is open to view the film movement. Right, the camera is seen with its oddly mounted motor.
Photos courtesy of David Mullen
In addition to accomodating a wide variety of film gauges, the camera was designed to be capable of shooting color movies in the Multicolor format whereby four individual frames are photographed simultaneously, (there were two blue records). One widely advertised feature was the construction of the film magazines. They must have been quite innovative since they are still in use today. But the cameras went to sleep until the early 1950s when they suddenly became extremely valuable.
---
A Word From Our Sponsor (1930 Advertisement)
---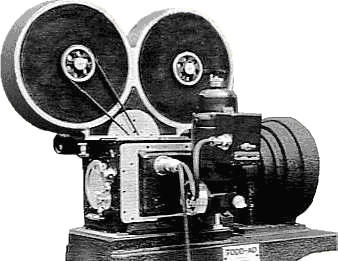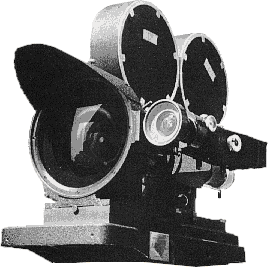 Seen here are two of the early Todd-AO 65mm cameras. Their origin is unmistakeable as Fearless Superfilm Cameras. It is quite possible that some of the first Ultra Panavision/MGM Camera 65 cameras were also adapted from Superfilm units dating back to 1930.
---