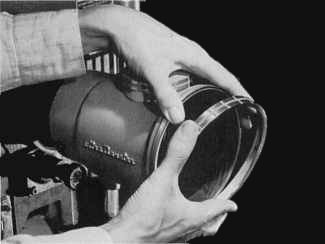 With the lens in place on the projector, loosen screw on the control knob, and remove the cover glass retaining ring and the corrector glass. Project white light on the screen.



The ultra Panatar has been adjusted in the factory for an average theatre. However, the stops can be adjusted slightly without distorting the projected image. Watch the edges of the frame on the screen until they are as desired. Work the knob and the adjustable stop in unison.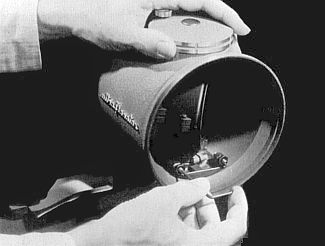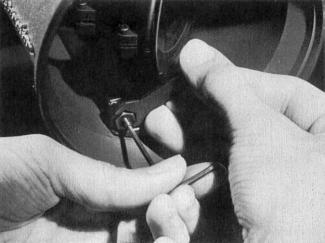 After the correct adjustment has been found, leave the adjustment wrench in place and screw down the lock nut. This procedure may be repeated with the other adjustable stop.





For reference purposes, pencil lines may be made on the scale. This will be especially helpful when anamorphic Vistavision is available.