C O M M E N T S


In addition to the assets of VISTARAMA, INC.,

listed on the following page the corporation,

through it's contract with the Simpson Optical

Manufacturing Company, will receive additional

lenses over the next few weeks which, if sold

or leased at a reasonable portion of the present

market could result in appreciable returns up into

the five figures.


Further, additional contracts for the use of

VISTARAMA lenses are now being negotiated with

major studios and independent producers.

Current photo of the Vistarama anamorphic camera lens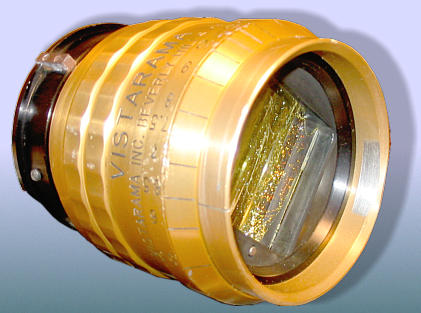 Photo courtesy of David Strohmaier. Lens from the Carl Dudley estate.